About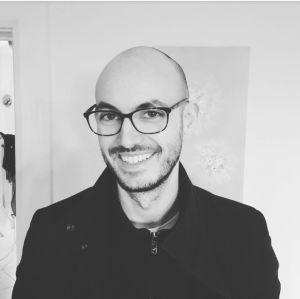 I'm TJ, a web devel­op­er from Lim­er­ick, Ire­land 🇮🇪 and liv­ing in Water­ford. I have a BSc Hons in Multimedia Programming, and Design from the Limerick Institute of Technology.
Pre­vi­ous­ly, I've worked for ResourceKraft as a Designer/​Developer, Mav­er­ick as the Lead Devel­op­er, and Emag­ine as the Tech­ni­cal Lead. At the moment I'm a UI Devel­op­er at Stitcher­Ads where I'm devel­op­ing a com­po­nent library and design system.
I enjoy work­ing with JavaScript (React and Vue), Node, PHP (Craft CMS, Word­Press, Lar­avel, Expres­sio­nEngine), and CSS (Sass, Less, good 'ol vanil­la CSS). Spend­ing all these years work­ing with such fun tech­nolo­gies reminds me that just because you can do it, def­i­nite­ly means you should.
In my spare time I listen to music, read, try to figure out that bug that's been haunting me, and waking at 4am with a solution from the fever dream that destroyed me.
You can find me at the links below:
Fea­tures
Some folks on the inter­net think I don't spout total non­sense. It's news to me, but here's some proof: